Witchcraft Skincare
Luminous Gel Cleanser
This gentle yet active cleanser removes all traces of makeup, excess oil and daily grime from your skin leaving it brighter, softer and blemish free.

A powerful combination of White Willow Bark (Salicylic Acid) and fruit enzymes of papaya and pineapple work together to carefully strip away dead skin cells and exfoliate without harsh chemicals. Lime & Juniper provides an antibacterial effect to help purify the skin and kill off surface bacteria.
Scented naturally with orange, lime and bergamot. Suitable for sensitive skin.   
200ml  / 6.76 fl oz 
For full product specifications & ingredients please click here.
Customer Reviews
Filter Reviews:
pump pack
shower
skin
love
products
cleanser
difference
pores
12/11/2019
Tamar G.
United States
I recommend this product
Absolutely phenomenal!
I am absolutely thrilled with the product. Not only does the entire aesthetic of the company sign to me, but this cleanser is absolutely amazing. I noticed an immediate difference in my skin after only two days of use. My skin is so soft after using this, sometimes I feel like I don't need to moisturize at all (though I definitely do). 100/10 would recommend. They have a lifelong customer here.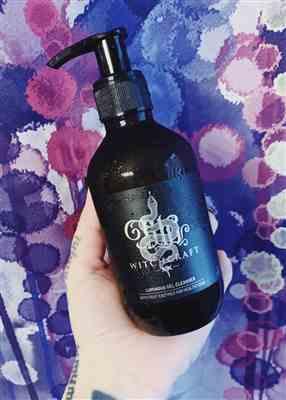 12/11/2019
Lisa
Australia
I recommend this product
I'm in love
This cleanser has an refreshing scent and after using it the squeaky clean feeling without the dried out results really amazed me. I'm definitely sold on this product
12/11/2019
Jayne .
Australia
I recommend this product
Amazing
I love this cleanser so much that i insist on taking it everywhere I go. Nothing else will do now. It leaves my skin feeling soft and clean but not dried out: additionally, it has helped immensely with my hormonal breakouts. Plus it smells divine. Won't use anything else now.
12/05/2019
Tania G.
Australia
I recommend this product
It smells like lemonade :)
My skin type is, moody teenager...sometimes it's dry as hell, sometimes it goes nuts and produces more oil than a deep fryer, but it is also very easily irritated. Sometimes I get all 3 at once! I have used this twice for my night time skin care routine, and I don't think I would want to use it more than that, as this stuff is very drying and I feel like I need to load up on moisturizers after using it. It is very strong...aside from dryness I have not experienced any kind of itchyness or pain. Now that we have the downside out of the way, it DOES work...I had a few clogged pores that have come back along with two cysts bought on by that lovely time of the month...emphasis on the word "had". This cleanser has bought those cysts to a head, and my clogged bumps are slowly going away. It also seems to help reduce the pain and swelling from the cysts. I can't wait to see what my skin will look like in a couple of weeks...Will this be the silver bullet?!
12/04/2019
Ellie
Australia
I recommend this product
Magical
This cleanser Is honestly the best I have used. I generally have quite sensitive skin, that is a combination of patchy and dry/oily, and my skin cops alot of dirt due to my line of work, however I've noticed a visible difference since using this for the last month, my complexion is more even, pores are tighter and produces alot less oil throughout the day. My skin always feels soft and extremely clean after ever use. Would definitely recommend and definitely use again.